14 Ways to Incorporate Pantone's Color of the Year in Your Wedding
We promise—Pantone's newest 'It' shade is absolutely perfect for your celebration.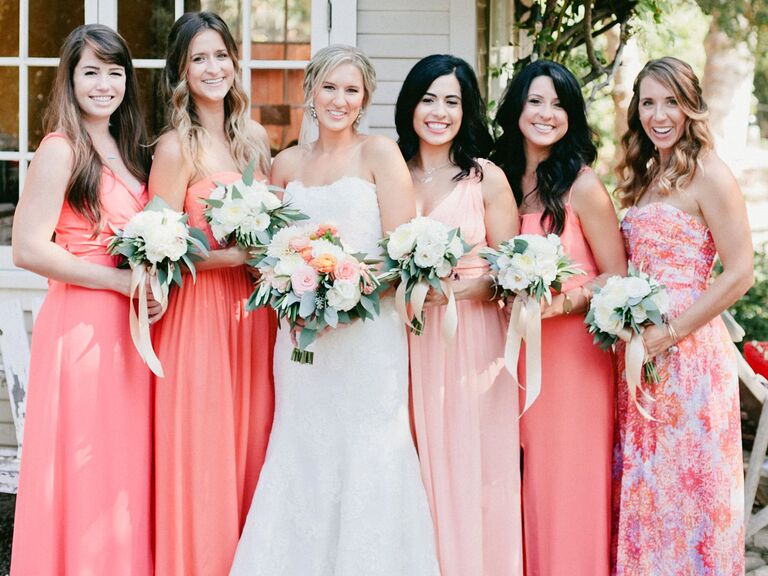 In case you haven't heard by now, Pantone's 2019 Color of the Year is "living coral"—a shade described as "an animating and life-affirming coral hue with a golden undertone that energizes and enlivens with a softer edge."
All that is to say, the hue is ideal if you're still planning out the color palette of your 2019 nuptials. It's on trend, yes, but it's also inherently timeless, bright and joyful. (Seriously—how could you not smile seeing this shade?) From favors to florals, these are some of the ways you can seamlessly incorporate living coral into your celebration.
1. The Bouquet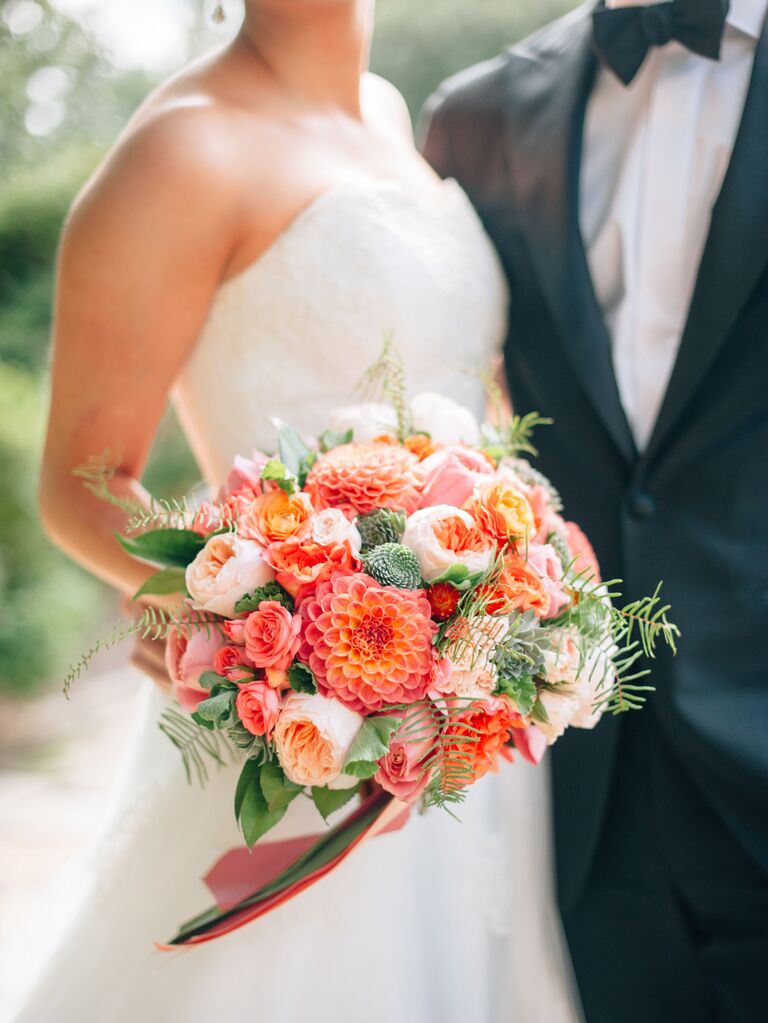 2. Table Linens and Ceiling Décor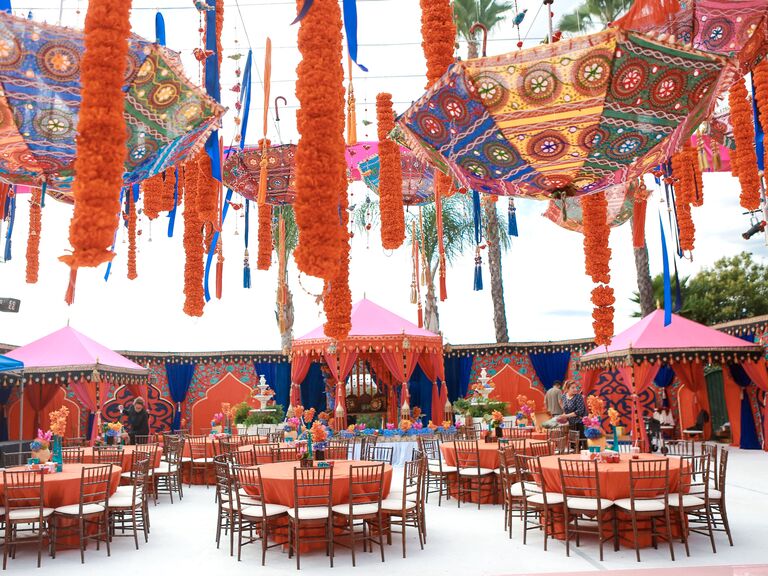 3. The Invitation Suite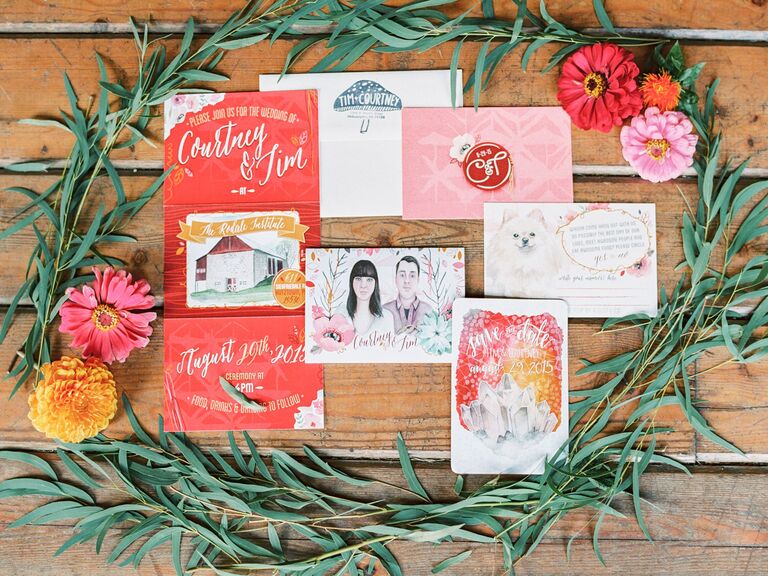 4. The Wedding Favors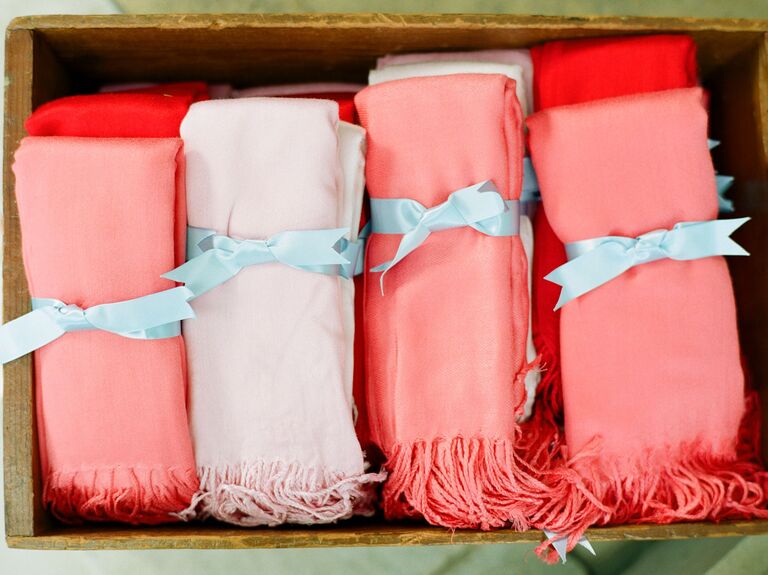 5. Floral Arrangements and Centerpieces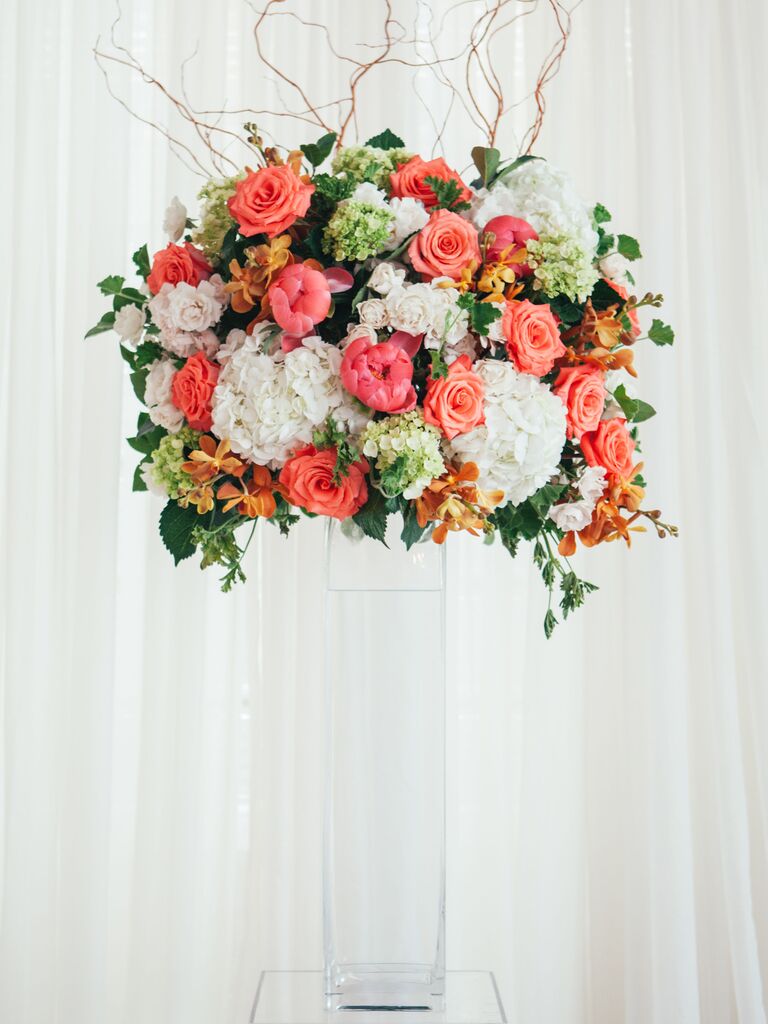 6. The Bridesmaid Robes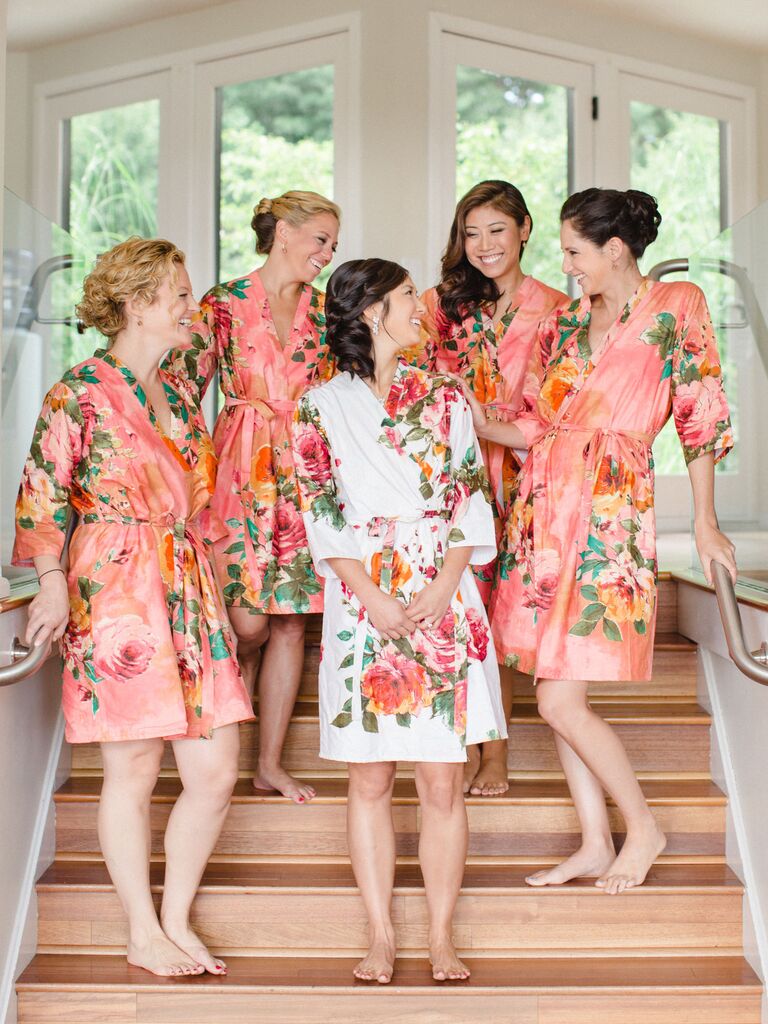 7. The Chuppah or Altar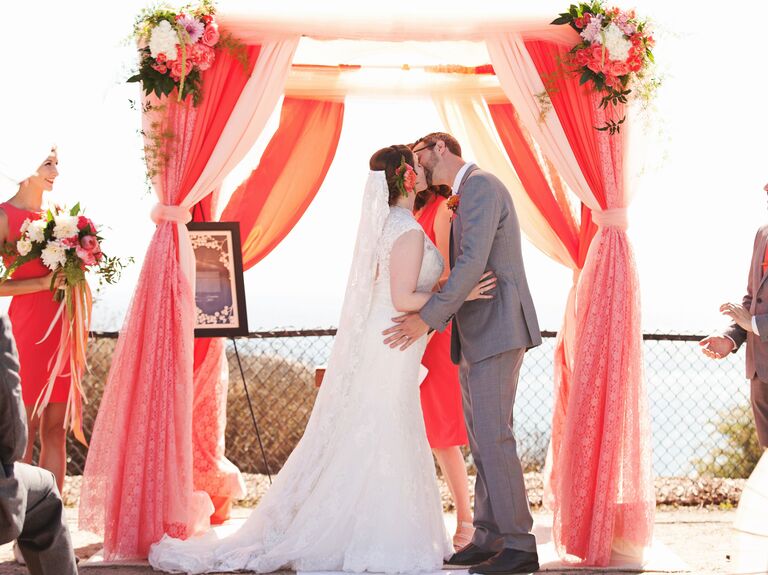 8. Boutonnieres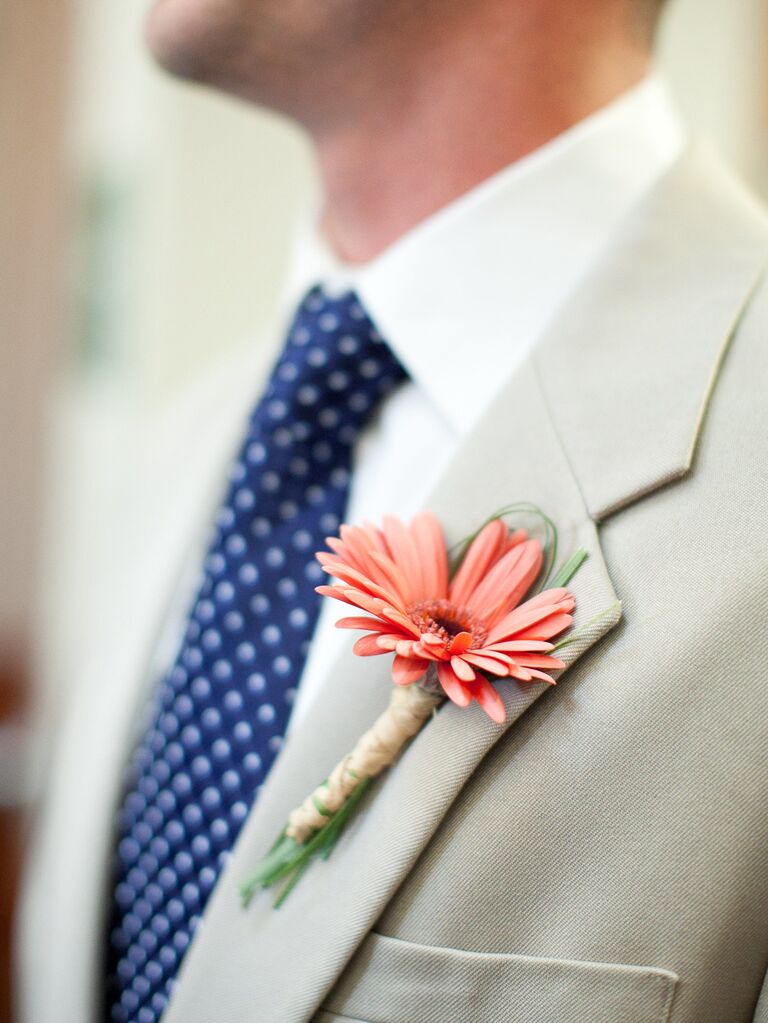 9. The Cake
10. The Bridesmaid Dresses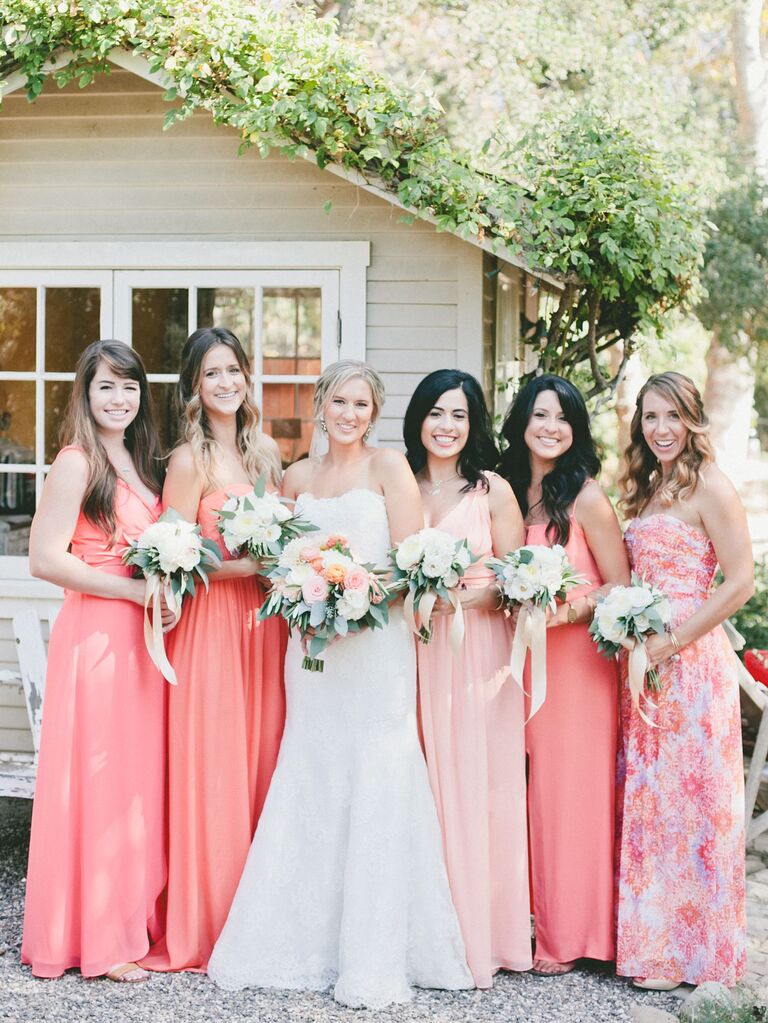 11. The Wedding Shoes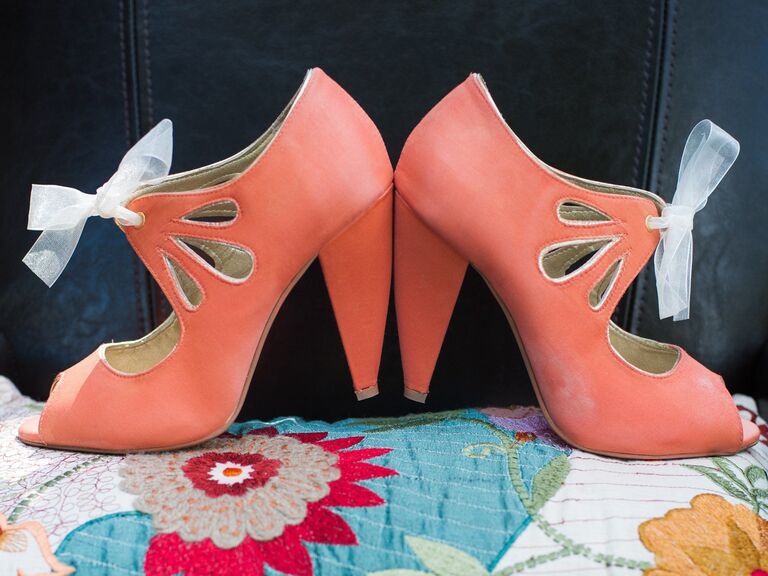 12. The Groomsmen Outfits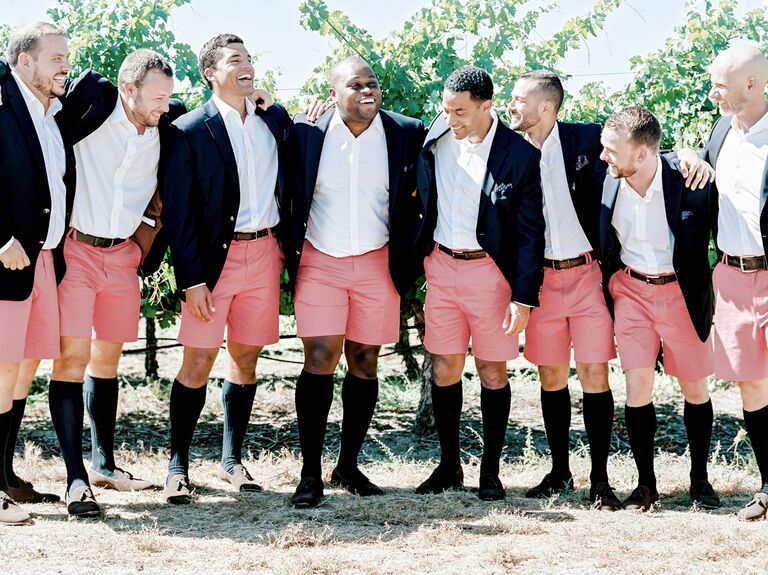 13. The Place Settings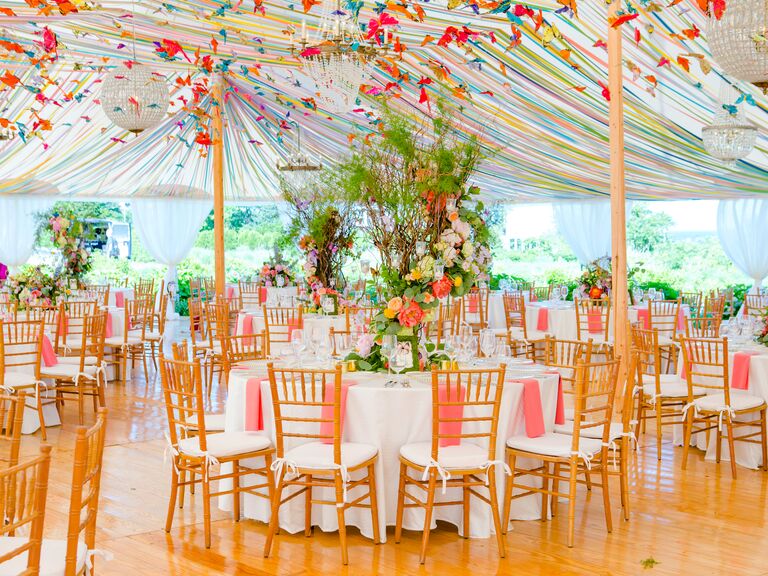 14. A Chic Lounge Area